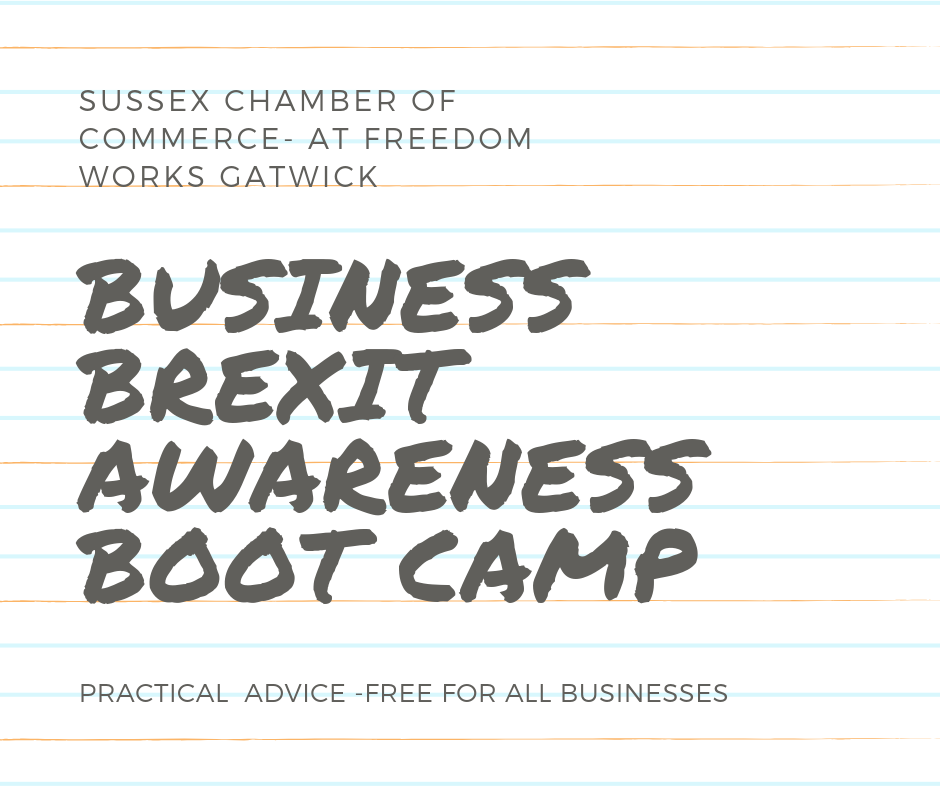 This free practical workshop is a part of a series of Sussex Chamber events to help all businesses prepare for Brexit.
This workshop will include a range of topics that will provide you with valuable advise about Brexit for your business.
Brexit Checklist to help you plan
Cross border trade, documentation
Impact to supply chains & your customers
Changes to people, workforce & immigration
How to treat personal data, e-commerce
Changes to regulations, contracts, legal tax & VAT
Register now if you would like to secure a place!
01444 259 259