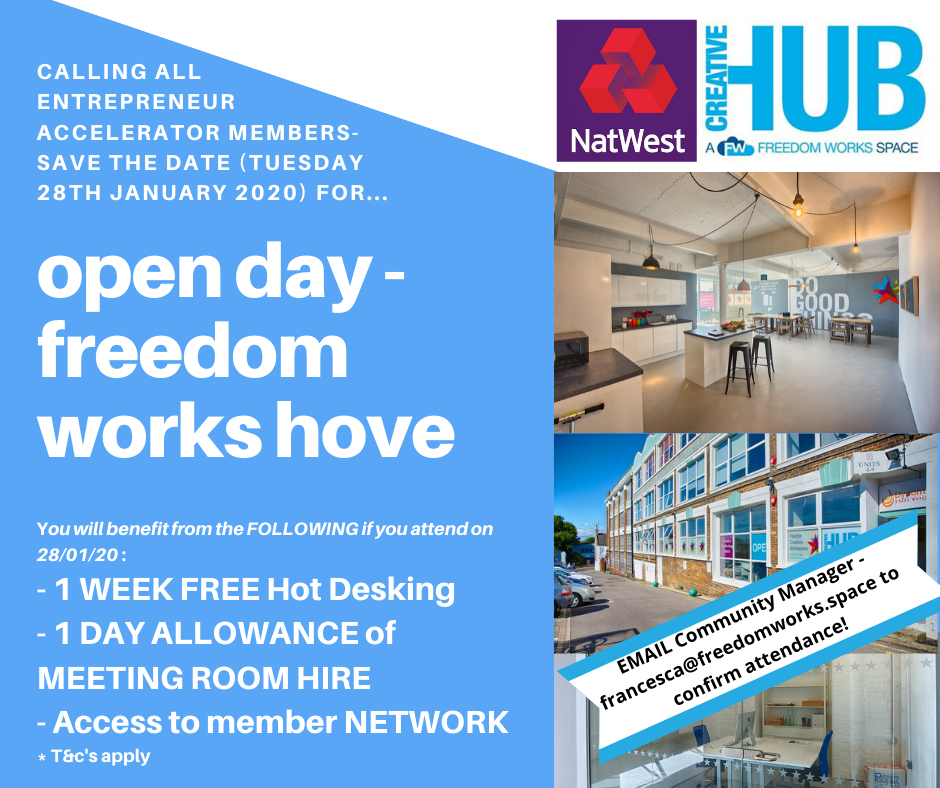 Are you a Member of the NatWest Accelorator in Brighton?
Come along on Tuesday 28th of January for our open day (exclusively for YOU!) to benefit from the following:
- 1 WEEK Free Hot Desking
- 1 day worth of Free Meeting Room Usage
- Access to Freedom Works members network (1500 members in total!)
On the same day, your Entrepreneur Development Manager (Kristina Pereckaite) is in the space hosting 'The 20 Minute Business Plan' too! This offer is valid on the 28th of January ONLY, so please do not miss out!
At Freedom Works, we're all about promoting a collaborative work space enviornment - where our Community really is at the heart of what we do - and we would love for you to see that for yourself!
Any questions/ to confirm attendance to benefit from the offer - please email Community Manager,
[email protected]
We look forward to meeting you on the 28th :)