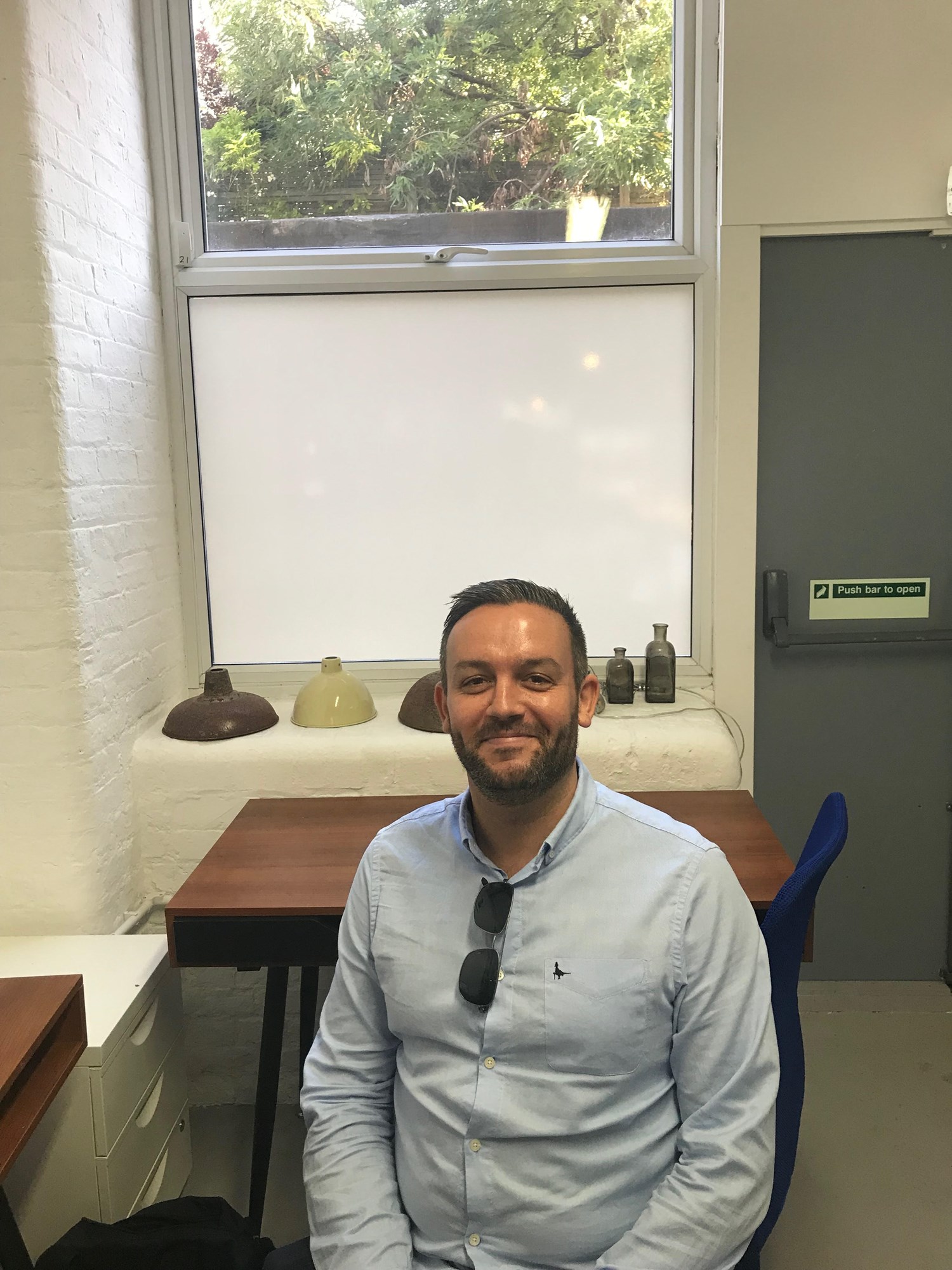 Mike Short is Hove's Member of the Month! Mike is one of Freedom Works' most dedicated hot deskers, who visits all our spaces, and always makes his presence known! In his own words "I began at Freedom Works Hove on my first day of my business, and have continued to hot desk in all their locations. It gives me the flexibility of seeing clients and getting new business in each location. Also, working from home with 2 young children would not really work full time!"
Mike works with United UK and supplies companies with a wide range of business supplies & services: everything from office furniture, office products, printers/copiers, printed material/branded merchandise and more! United are a B2B and their clients range from local SME clients to global chip companies. "I work in partnership (like a franchise) with a company that provides me with customer support, invoicing, systems etc." He says that this is by far one of his proudest achievements is starting his own business, and in 2-5 years he looks to be employing staff and becoming a fully independent business!
He says "I have been a LTD business for 14 months now, and have worked previously in the same industry as an employee for over 20 years... (yes, getting on a bit!)" He describes United's unique selling point as "supplying a wider range of services and products than most of our competitors, which gives our clients supplier consolidation, less invoices/deliveries! etc "
When asked "Who inspires you?" and "What or who motivates you?", Mike's answer for both was "my children!". He says that "I do not have a business hero, but anyone who takes the plunge and puts it all on the line to go on their own is a hero in my eyes"... We would have to agree with you Mike!
Other than working, in his spare time Mike is a MASSIVE BHAFC fan! When asked "How do you spend your spare time", he answered, "When I get some (!) I spend my time at the Amex watching my beloved Brighton Hove Albion FC, or in the summer, I head to the cricket… my favourite hangout would have to be the Amex or the pub!"
Mike explains that Freedom Works' is a really beneficial space to him due to the flexibility.
Thank you Mike, for being Hove's Member of the Month!