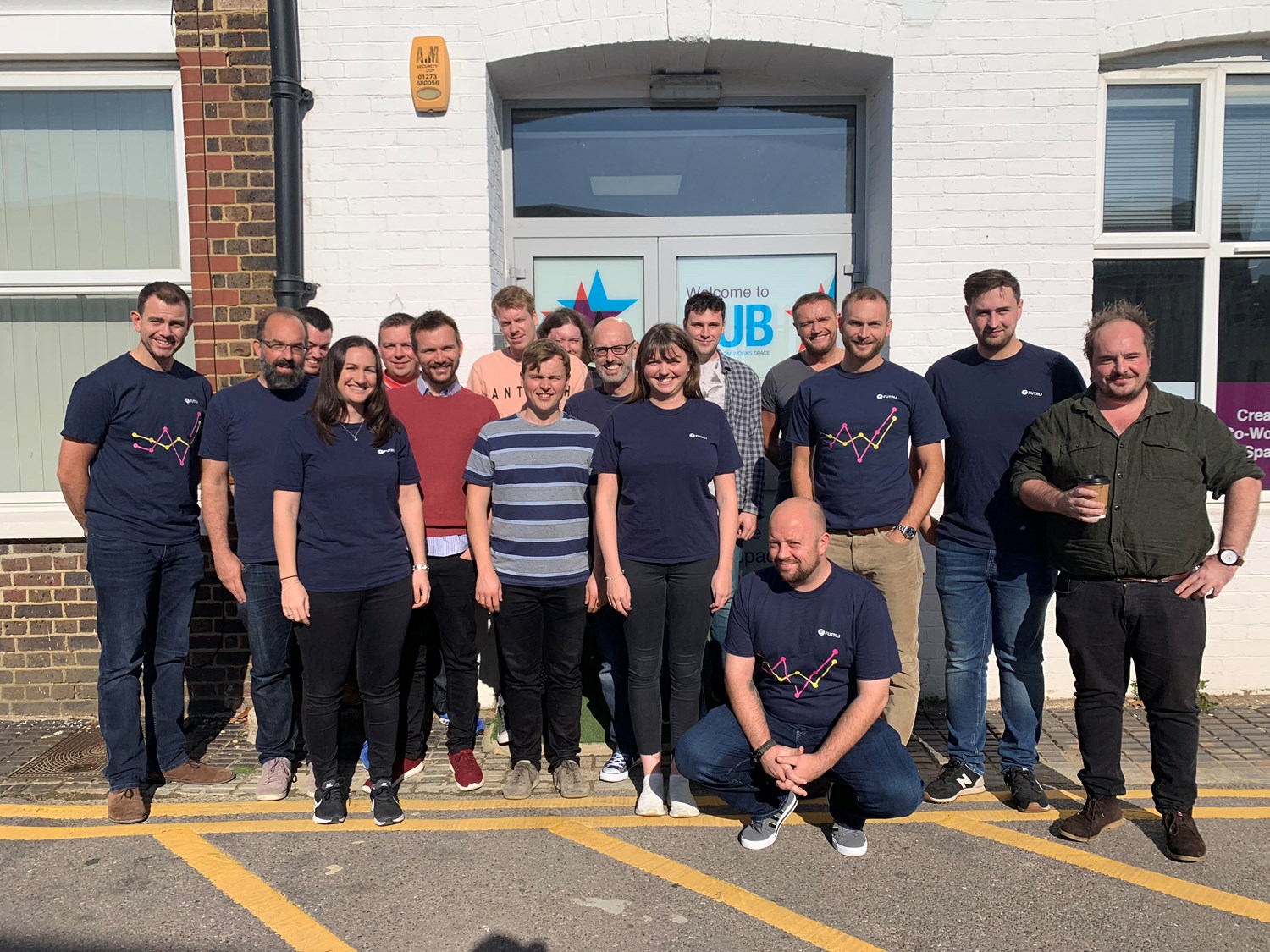 We welcomed Futrli into the Freedom Works Community back in August 2018 when we opened our new space within the Dubarry building. They are the biggest team we have here at Freedom Works with 21 members just at their Hove offices! Helen Cockle the Chief Operating Officer spoke to us about Futrli's past, present and future and we might have thrown in a few questions about working in the space!
Here's what she had to say....
"Futrli is an award winning small business forecasting and reporting software - use Xero or Quickbooks? You need us! We are used in over 130 countries by small businesses from every walk of life, as well as accountants that support them with advisory help. The company has been running for 4 years and we can't believe we are supporting over 40,000 businesses with the decisions they make every day. Our unique selling point is that we are one single place for you to track how you are performing today and where you are headed. With this all-in-one information, you can make the best decisions.
I'm so proud of our rapid growth and the success we've experienced from a little idea never fails to astound me, from small seeds in my dining room a few years ago! We have huge growth plans and will be making an exciting announcement at the end of October. Our purpose as a business is to move the needle on the small business economy. It's a big audacious goal but we want to do it. We are motivated as a team to making our families secure and the families of small business'. It's not just the entrepreneur that benefits from what we do. Moving the needle on the small business economy benefits families as well as our greater economy. Our passion is diversity in business, at Futrli we have a women in tech group that we have formed and we are actively getting out there within the local Brighton community to raise awareness of how cool it is to work in the tech industry!
We have grown exponentially in 2018 and have a headcount of 75 globally but our Freedom Works gang are our amazing UK Sales and Success teams. We chose to bring them here as Freedom Works has a great reputation. The flexibility and support has been fantastic - we love being here! Most of the team spend their time off with friends and family however a few quirky hobbies include speed skating, battle reenactment and diamond dealing. Our favourite hangout in Hove is the Station Pub! Two for One pizzas on a Tuesday have become an essential part of our week, you may also see us order the best Bao Buns in the South East at The Pond in Brighton".
Thank you to Helen and the Futrli team! We can't wait to hear the announcement at the end of October!