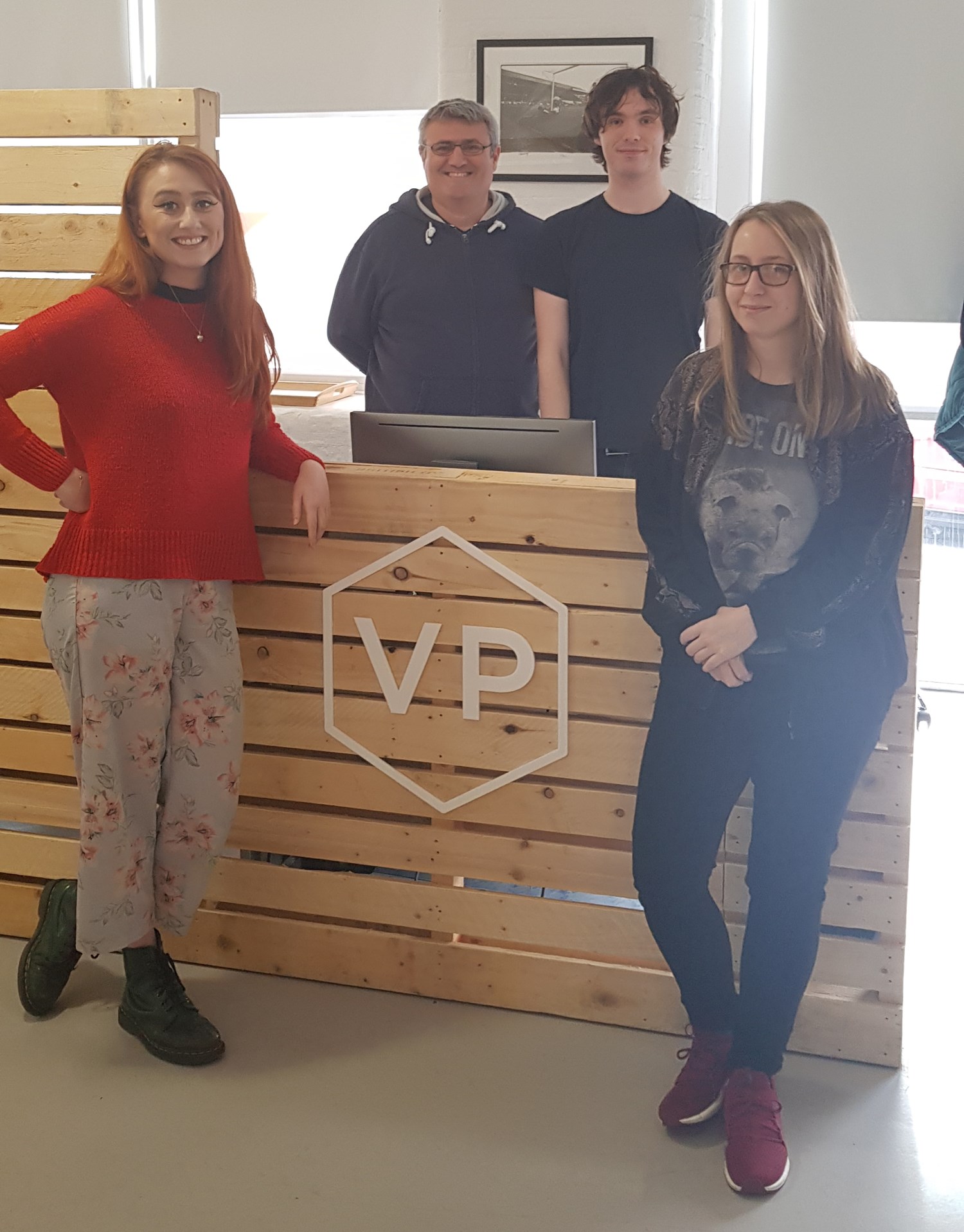 Virtual Post Productions!
Virtual Post joined the space earlier in the year and in collaboration with Freedom Works have developed post production edit suites in both Unit 7 and Unit 1 of the Dubarry building in Hove. They started off based in our open plan working area but have since moved into the front communal area. You will know them for their welcoming smiles and tasty themed treats but be warned they will expect a poem for them! As their team is growing we sat down with Daisy their Bookings Assistant to get to know her and the team a little bit better!
So Virtual Post what do you do?
"Virtual Post is a new breed of post production and content servicing company. We leverage the benefits of the cloud to compliment traditional working methods"
Who are your customers?
"Production companies, film and advertising companies, distrubution companies and content owners"
How long have you been running your business?
"5 years, this year we have opened our first regional facility here in Hove!"
Why have you chosen to work in a co-working community?
"The flexibility that it offers, and building a production community in a shared working space."
Who works in your team?
"We have two bases, here in Hove and also in London. Our Hove team consists of Jon, Ann, Daisy, Ellen, Ross and Jake. Our London team has Liban, Micah, Chris and Casius. We work together across the two facilities, we're like a big family!"
What is your proudest achievement to date?
"Partnering with Freedom Works and opening our first regional facility. (And of course, for Jon, his children)"
Where do you see yourself and your business in 2-5 years time?
"Jon sees the business in 5 years time to be thriving and continuing to work with great clients to create amazing content."
What inspires you?
"What inspires anyone who works in the media? Creating exciting content for their audience to enjoy! (Oh, and money!)"
What would you put into Room 101?
"As we rely on technology on a daily basis, probably a rubbish internet connection. Oh, and video tapes, DVDs and BluRays, they are the past and we are in the future. Oh, and PAPER! (We have so many things we would put in Room 101.)"
Where is your favourite place in Hove?
"The Giggling Squid, it's delicious!"
Thank you so much to Daisy and the Virtual Post team!