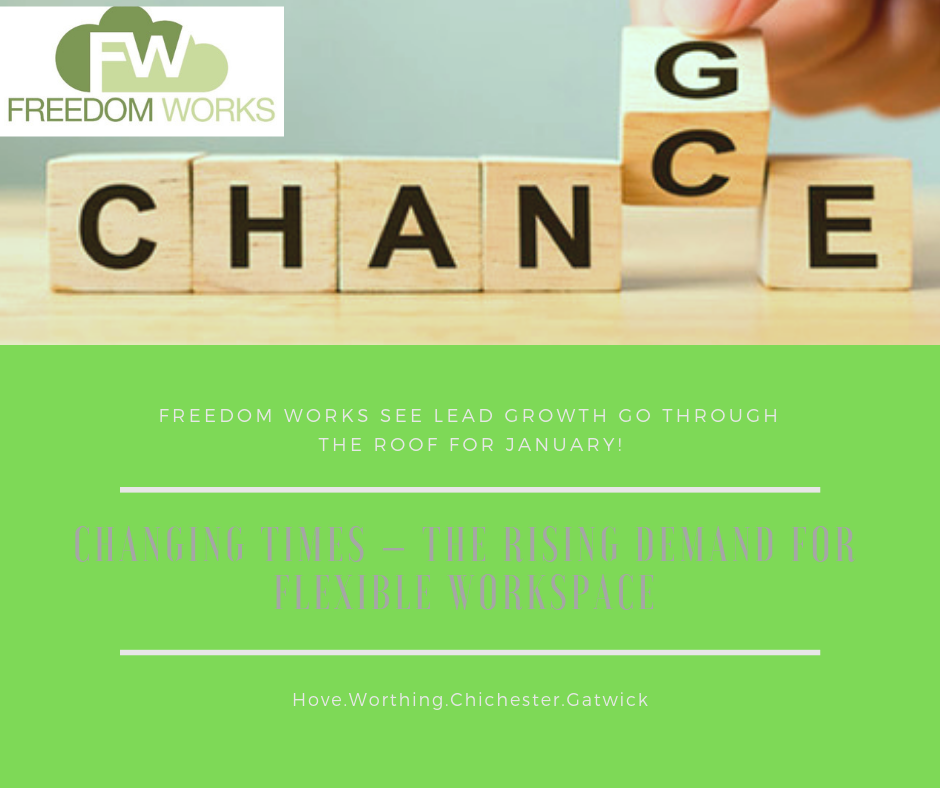 "Flexible workspaces are now a vitally important part of the UK economy. The popularity of co-working has seen demand continue to grow exponentially across the country, both for fast growing SMEs and increasingly also for larger and more established companies"
Over the coming months we will see increasing demand for co-working space from larger businesses, as corporate occupiers embrace a more dynamic co-working culture or shorter and lower-risk leases. Uncertainty around Brexit is driving demand for Freedom Works flexible workspace in Hove, Worthing, Chichester and our new space Gatwick. Major corporates look to avoid long-term space commitments.
Demand for flexible workspaces is likely to be driven further by new lease accounting standards (IFRS 16) which require occupiers to capitalise rental liabilities on their balance sheets.
"Co-working not only offers flexibility and room to grow, but can also improve the employee experience, revitalise corporate culture, and minimise companies' exposure to long-term leases. One of the additional key drivers of the market will be accounting changes that make shorter-term leases of flexible space more attractive to larger businesses."
HOW IS YOUR PLANNING GOING?
Contact Freedom Works on 01273 977220 to find out more details on our Flexible space, No commitment and no no-nonsense price plans!