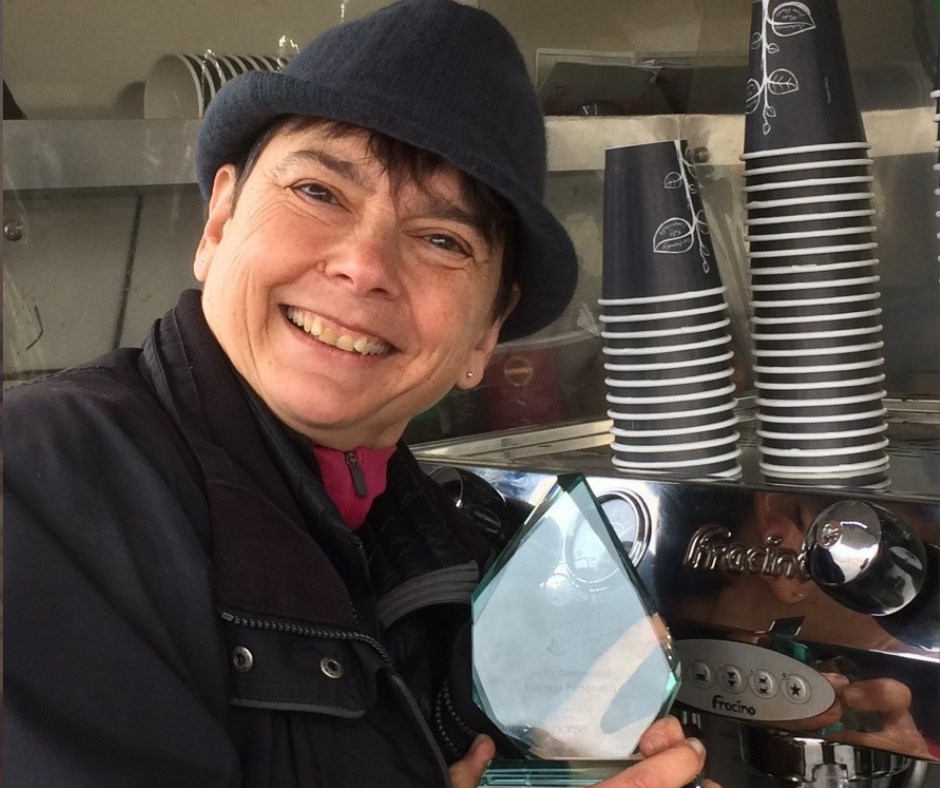 MEMBER OF THE MONTH
Heather Barrie of Harries Coffee
Harrie's Coffee is an ethical, independent Sussex-based coffee retailer and wholesaler – specialising in premium workplace coffee. Together with my own label beans from our award winning roaster, I supply and install Swiss- built machines into offices and mixed use spaces to deliver delicious, barista-quality coffee simply and very cost effectively. My clients include Freedom Works, New York Times (London), Baked in Worthing, Carpenter Box Accountants, Chichester Rugby Club and many more.
Our mission is to change the way people drink coffee at work – we get personally involved with our clients to enable them to serve the best coffee and encourage the conversation and creativity that comes from chatting over a great cuppa….
I choose to work in a co-working space because it's lonely and boring working alone at home – I'm easily distracted and miss having an office buzz around me. I love the vibe of working with other entrepreneurs around me – co-working also gives me the chance to "go to work" rather than sitting at home and eventually procrastinating – I'm more productive and inspired! I also love the flexibility here at Freedom Works and the damned fine coffee!
My three proudest achievements to date are – winning business personality of the year and then winning a special commendation for the same award the following year….. and of course – winning The New York Times as a client and building a great ongoing relationship with them! I have also recently been named Entrepreneur in Residence at Portsmouth Uni.
My ambition is that within 2-5 years – I want to be THE supplier of workplace coffee to businesses that care about their staff, their clients and their ethics. I want to be a renowned speak on developing positive business culture and improving conversations at work!
I live and work in Chichester which is a beautiful city and has a bit of everything – culture, independence, the downs, the sea, the cathedral….. I also spend lots of time in Hove and Worthing as I have friends and business there. My favourite hangout in Chichester is Drapers Yard…. A fab collection of independent businesses.
In my spare time, when I have some – is spent going to the gym, walking in fresh air, cycling, politics, supporting environmental causes, playing backgammon, movies, cooking and enjoying fine wine, gin, coffee etc…