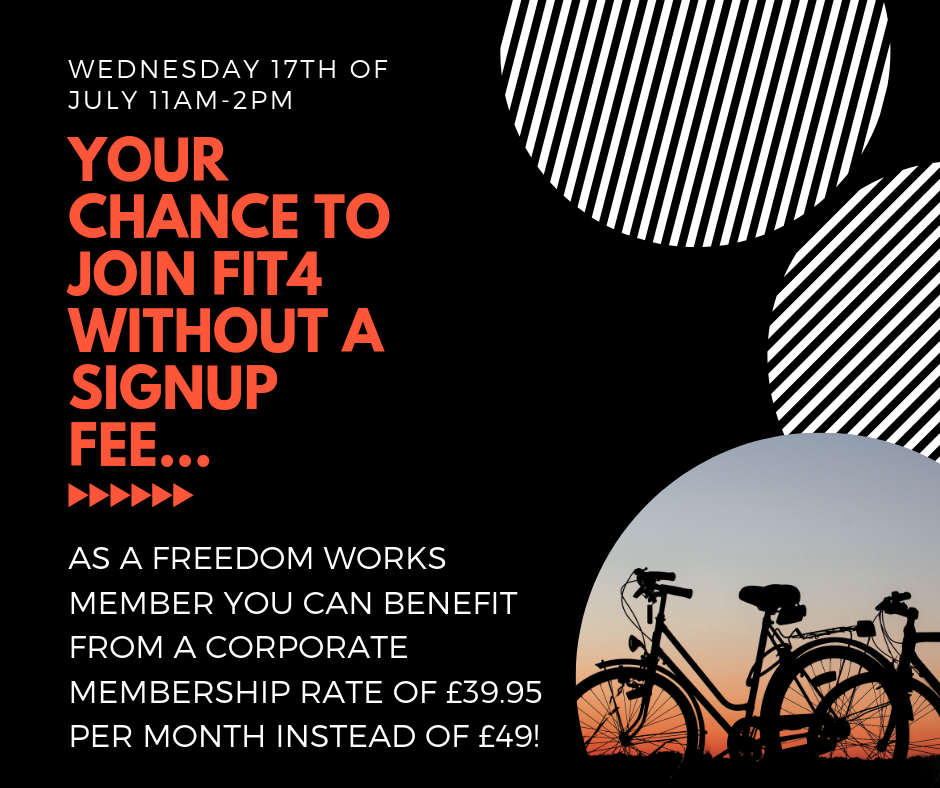 As a Freedom Works Member, you have access to a FIT4 Membership at only £39.95 instead of £49!

Come along to Freedom Works on Wednesday the 17th of July, 11am - 2pm to sign up (without the sign up fee!) and to find out more about what the membership offers.
We will also be having a spin bike challenge so feel free to join in!