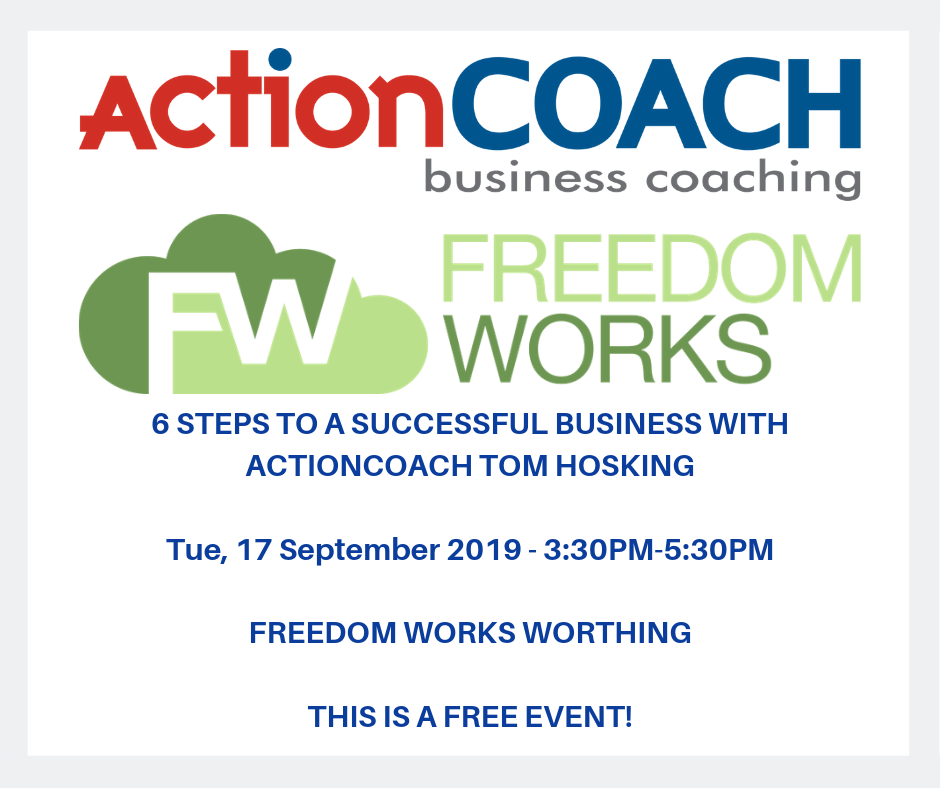 About this Event
Join me for this FREE Business Growth Event and an introduction to the most powerful business "secret" there is - brought to you by your local ActionCOACH Business Growth Specialist, Tom Hosking.
See proven ideas and strategies to increase your gross profit by 61%, year on year, as well as reduce your time spent in the business.
You'll also get the opportunity to meet and network with fellow business owners; if this appeals be sure to bring plenty of business cards.
Even if you're already highly successful in life and business, now's the time for you to get an edge, and stay well ahead of your competitors.
Increase Your Profits By 61%
The best kept secret in business! Once you know it, and how to use it, you'll be well on your journey to building the business you want.
Join us to learn the proven ideas on how to increase your business profits using tested methods that are relevant to your business and your industry.
Step out of your business and get focused
Walk away with proven ideas on how to increase your business profits and make your team more effective so you can work less and enjoy life more.
Leave with a clearer direction for your business and new tools to achieve your goals faster.
Get More Done In Less Time
At ActionCOACH, we call this "Leverage" - achieving ever more with ever less.
Strategies and proven techniques to enable you to spend more time working ON your business rather than working IN your business, a vital skill in a growing business.
Learn how you can release more time to have the life you really want.
Understand the 6 Keys to a Winning Team
I will show you the 6 keys to a winning team, demonstrating how we have helped 1,000s of UK clients improve the productivity and commitment of their team members, as well as showing you how you can attract, retain and motivate to get the very best team in your business, cost effectively.
Your host for the afternoon is Tom Hosking, Business Growth Specialist and your local Action Coach.