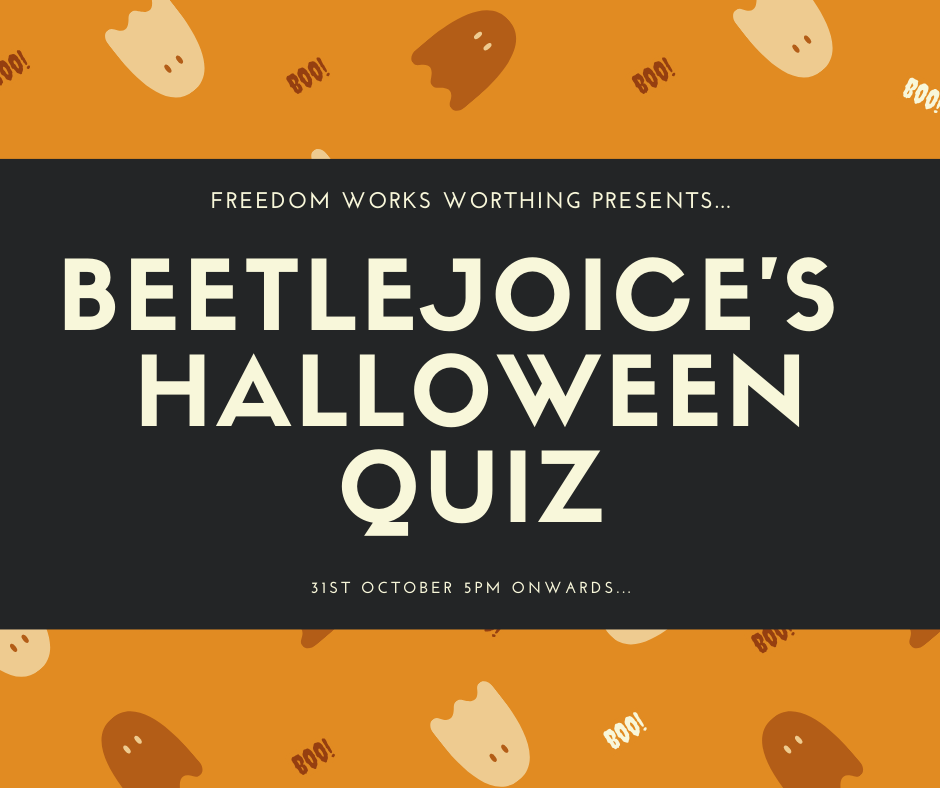 Join us for an evening of nibbles, drinks & a quiz!
Your quiz masters; Beetlejoice & Bentley
It will be taking place on the
31st of October
on the 2nd floor at Freedom Works. £3 entry per person!
Points for best team name, cheating and unfair disqualifications, rubbish poundshop decorations, dastardly, devilish masks to wear - 'Feed Bentley your limbs' round, Extra points for heckling & distastefulness,
GRAND PRIZE: A HALLOWEEN HAMPER (- all prizes untampered with by the living -) (- cannot speak for anything from ASDA -)
"It's so easy to sign up it'll scare you to death!"
£3 ENTRY PER PERSON, sign up your team here: http://bit.ly/FreedomHalloween
GRAB A TABLE FROM 5PM
Any questions please ask Rosie or Ayelisha...
Look forward to seeing you there!