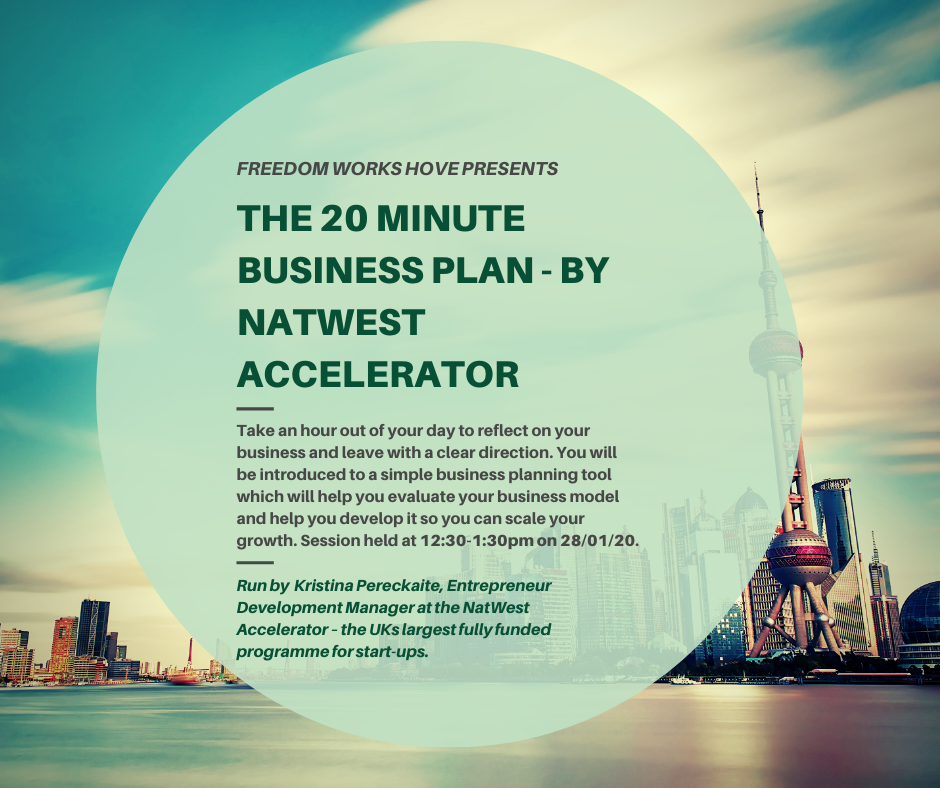 Kristina Pereckaite, Entrepreneur Development Manager at the NatWest Accelerator (the UKs largest fully funded programme for start-ups), is in our Hove space at 12:30pm - 1:30pm.
She is running a session to help start ups take that next step with their business! Come in to the space for a chat and a cuppa and leave with a clear direction. You will be introduced to a simple business planning tool which will help you evaluate your business model and help you develop it so you can scale your growth. This is not something you want to miss out on if you are looking to grow quickly...
We are also offering attendees to hot desk for FREE for the rest of the afternoon in our co-working space.
This event is open to anyone! You do not have to be a member of Freedom Works to benefit. All you need to do is email Community Manager, [email protected], to confirm your attendance, OR secure a FREE ticket! (Please click on 'Get Tickets')
There is already limited availbitly for this FREE event so do not hang around, and book today!